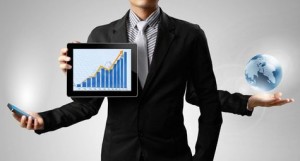 Taking part in an exhibition to promote your products and services needs a lot of thought. Your exhibition team should be fully equipped with leaflets, brochures, freebies and of course knowledge about what's on offer.
You could make a start to planning your exhibition stand design by checking out the latest offers and displays that Express Exhibition Displays have available.
Make a success of your exhibition
There are many ways to make a success of an exhibition. First of all your exhibition team should all be singing from the same hymn sheet. They need to be briefed on how to get clients interested in your products and services as well as:-
Making sure the exhibition stand or stands are eye-catching
The stands hold sufficient interesting information
Providing key marketing materials relevant to your products
Keeping your audience well informed
A fully-equipped exhibition team who know what they are talking about is the way forward. You could add some fun to the occasion by having brightly coloured floor graphics or branded printed tablecloths.
Add a personal touch
If you want to personalise your stand, you could consider on-brand imagery which could be transferred on to large canvases. They can be used to create a friendly atmosphere and also to let visitors know more about your company. Canvases can be created by:-
a)    Choosing the size you want
b)    Uploading your photograph or artwork
c)    Sending your request by email to online designers
Light up your exhibition stand
To show your exhibition in a good light, use lighting that's ambient and bright. Your exhibition team will also want to be able to see all the information and products clearly. Buying different types of lights or spotlights can make an exhibition more appealing, so check out:-
Sleek contemporary lights
Lights ideal for display boards or panel systems, economical to use and will light up any display to its max
Flexible LED lights with universal fittings, enhances pop up display stands and boards
There's no doubt about it, the right type of lighting can make your exhibition more appealing.
Get your team raring to go
A happy and friendly team is key for the success of the show. It is vital to make sure that all of your exhibition staff have a good knowledge of the services/products you offer and show their enthusiasm to visitors when approached. In order for your team to look the part, they should follow a dress code that fits in with your brand image, for example – you could consider getting the team to wear your branded colours and logo clearly visible for visitors to see.
Remember to not overstaff your stand as this could scare potential visiors from approaching your stand.
Lastly, on the big day of the event it is key to brief your team to ensure they are aware of their roles for the day and how they can help achieve your KPI's.