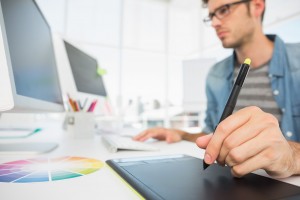 As a global company, you surely must be aware of SEO and if you're in the marketing department, SEO is probably your life. SEO has constantly been the core of an online marketing campaign due to its effectiveness – Google itself has over 100 billion searches a month worldwide, so if you're not using SEO, you need to start.
SEO is not all fun and games though, many people would love to sit back and just enjoy the ride, however, every SEO strategy needs the right SEO services and knowing which one to take is the key.
Below are a few SEO services you should look out for in gaining that perfect momentum.
Technical SEO support, also known as everything that does not include the content – which may include any web developments and user experience of your website. It is important to create that perfect website experience for your visitors, whether it's your speed, URLs, or even having the right keywords to have your site noticed. If you're unsure about technical issues within your site, there are plenty of SEO companies globally or locally that can help you get started; if not, constantly reviewing your site and making use of Google Analytics is always an option.
Content translation. Content is one of the most important aspect within your SEO strategy – according to Ascend2, 72% of marketers worldwide stated that content creation was the most effective SEO tactic in 2015, so having that right content is essential. As a multi-national company, your audience is no longer limited to a local base, but towards an international base; it is crucial to cater the right content to such a diverse audience, which is why providing local languages will always make your website appeal more than others.
Localization tactics. As discussed, it's always good to have a local level to appeal to for your audience, but it does not have to stop at the content, creating a localized SEO strategy as a whole is the key. Create a localized website, with not only translated and local content, but also use local keywords – such as the use of locations, phone numbers, and address within the keywords and use of geo tagging. Taking advantage of an SEO company may be an option to help you here.
Audience profiling. Understanding who your audiences are is always a first step in creating that perfect campaign. On a global spectrum, your audience would include a number of diverse age group and interests, so catering your website and content towards a particular group is the way to make them appeal towards your campaign.
Global connections. If you're a multi-national company or looking to be one, global connections are everything. To have partnerships with another global company will showcase your credibility and rank, as well as create more connections. Having allies that can help you to promote and link your sites will bump your SEO ranks to the top.