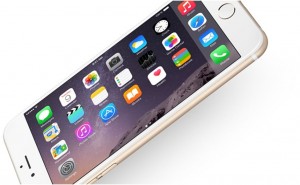 If you are in the market for the latest and greatest in iPhone technology, then consider yourself in luck. When shopping on your own, it can be confusing to find the right place to make such a purchase – let alone which contract you should select. With so many choices, simplifying the process into pros and cons can make things easier. If you'd like to know which types of stores offer the iPhone 6 and iPhone 6 Plus and why you should make the purchase at a given venue, then continue reading to find out how you can make the right decision.
Carriers Sell iPhones
What are your choices when buying from a carrier? It turns out that you have two. The first is agreeing to a traditional contract in which you agree to pay for service on a monthly basis for two years. This makes it possible to get the iPhone 6 or 6 Plus for a fraction of the upfront cost you'd need to buy it outright, with payments on the phone being incorporated into your monthly bill. Household names in the mobile phone business like EE provide plans that will let you purchase the phone for around 20-40% of its total cost upfront (check out EE's product and service lines here). This does make it easier to get your hands on a new iPhone 6, but it also leads to higher costs over the life of the contract.
Another option is to purchase your phone in full and buy service for it from a SIM-only providers. SIM Only Expert is a UK SIM-Only comparison site and will help you find the most-balanced plans for your needs. The sting of paying for an iPhone 6 in full may be a bit tough for some to consider, but the sheer savings over one to two years is profound: you'll spend anywhere from £10-25 for service, as opposed to £25-50 with a traditional contract.
Retailers Sell iPhones
You've no doubt browsed for products you intend to buy online before; using the internet to hunt down the best deals on iPhones should be no different. You can use search engines to track down all of the local entities that offer the iPhone 6, and visit each desired store afterwards. You can also decide to purchase the iPhone directly from the retailer's website if you don't mind waiting for the phone to arrive. Going to the store, however, may be a better decision for those who want to get answers to their tech questions about the latest generation of Apple products. You'll also avoid shipping costs when you go to the store directly (but petrol costs are another consideration).
Apple Stores Sell iPhones
Apple Stores can be found in most big and medium-sized cities, so you may wish to head directly to the source to obtain your new phone. Besides the fact that you'll be able to pick up your product same-day, there are other great reasons to visit the Apple Store. Apple's employees are trained and skilled in understanding the iPhone much more so than traditional electronics employees. You'll be able to get the answers you desire and even enjoy assistance in setting up your new iPhone. As with any physical purchase, you'll have it in your hands same-day and can begin enjoying its use from the time you leave the store (and once you obtain mobile service).
Apple's Online Store Sells iPhones
Apple's online presence is also a mighty force in the world of retail iPhone sales, and is something you should consider. Some advantages of shopping here include the ability to customise your devices with engravings, a hassle-free shopping experience, live customer service and up-to-date inventory levels. Because you can be sure that the device is genuine and guaranteed to function, buying from the Apple Store makes sense for many (you can shop Apple's entire line of products here). Any returns or claims will be handled smoothly and quickly when you purchase through Apple directly, so this provides consumers who are worried about future issues additional peace of mind.
Make a Decision
With several different solutions for purchasing your iPhone 6 and obtaining service of it, the initial selection can be perplexing. After you weigh out all of your interests: how much you're willing to pay upfront, how soon you need the phone and whether customer service is an important factor, you'll be able to narrow down your choices quickly. We hope that this walkthrough of the iPhone 6 buying options has been useful to you, and wish you luck on your future purchase.