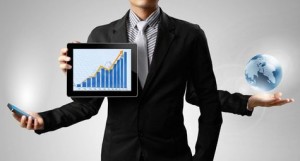 Content marketing is still one of the hottest internet marketing instruments today, but more brands are shifting towards video marketing for all the right reasons. For starters, videos have the ability to ignite more user engagement than articles. Users are also enjoying videos more than articles, which means you can use the medium to convey important messages effectively.
Video marketing is so much more than just publishing marketing videos on popular platforms like YouTube and Vimeo. There are a few key tips you need to know before you start your own video marketing campaign.
Focus on Stories
It is easy to start promoting products and services through interesting YouTube videos, but that's not the point of video marketing at all. Similar to content marketing, users are searching more for stories and valuable content than product information. Stories should always be the focus of your videos, even when you're adding product-related messages to them.
There is an easy approach to take in order to build a strong audience base through stories. Instead of creating just one video after another, you can actually spread a particularly interesting story across multiple videos. When you want to promote a new service, for instance, talk about the people behind that service and take the audience on a journey to see what happens behind the scenes.
Use Animation and Other Tools
While soft-selling is still the most effective approach, there are also times when you need to be direct and informational. When trying to inform users on different ways – or the best way – to use your products, for instance, creating a simple, easy-to-follow how-to video can be the best solution.
Tutorial and how-to videos are very popular online. A lot of people search for tutorials on YouTube and other video sharing platforms. On top of that, explainer videos are much easier to follow than written tutorials because users can see visually every step being done.
In this case, the use of animations and other tools can help a lot. Top agencies are using the power of animations to create simple and concise videos that explain different details about a company, a product or a service. Spiel explainers are among the best examples since Spiel Creative is a leading agency in this field.
Interact with Your Audience
A video may seem a bit one-way for most, but there are actually ways you can interact with your audience through videos. A simple call to action followed by a link in the description – or an annotation on top of the video – has been one of the best ways to convert traffic into customers through video marketing.
You can also ask questions and have the audience suggests various things (i.e. topics for future videos) in the comments section of your video. More importantly, don't forget to actively get your audience to share the video when they find it useful. This simple tip – along with the previous two we covered – will help you get started with video marketing.