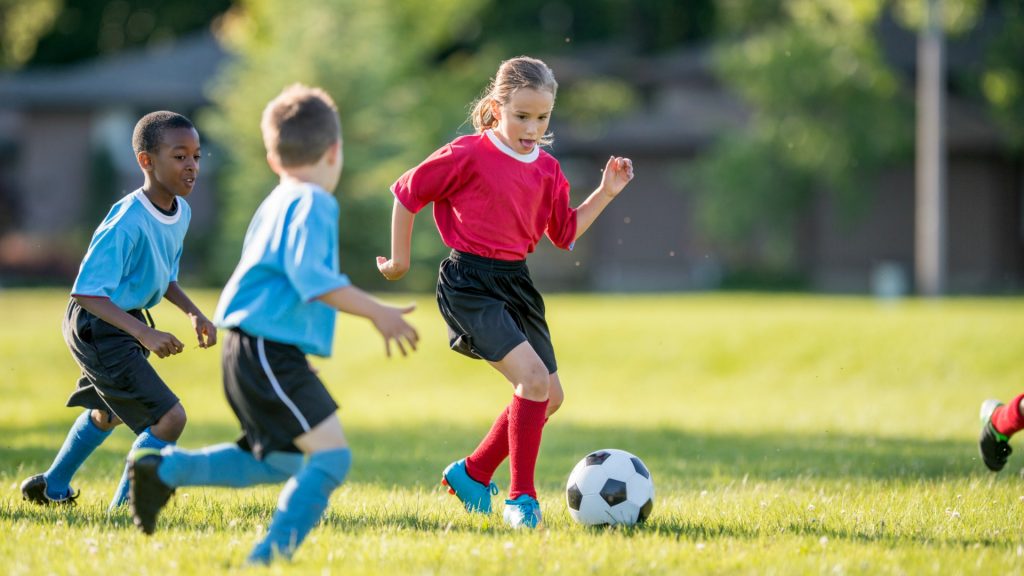 Playing sports teaches kids a number of skills for life, whether they join a sports team or simply spend time in the park with friends. If you're not a sports enthusiast yourself, then you may be wondering whether playing these games benefits your child, or whether they should focus their energy on other aspects of life such as academics. Here are some reasons why kids of all ages can benefit from sports, and why you should encourage them to play regularly.
Sports can build confidence
If your child hasn't played many sports in the past, they may be nervous about starting a new activity. However, studies have shown that sports can build confidence, as can other physically challenging activities such as dance or hiking.
There are a number of reasons why sports can build confidence:
They show a child that if they put the effort in, they can achieve their goals
Children know they are 'good' at a specific activity, which helps their self esteem
Sports teach children to aspire to a high standard
They learn to deal with failure, criticism and rejection, all of which are important life lessons
Sports can help kids build friendships
School can be tough on kids, and there are often cliques and drama that come with making friends in elementary, middle or high school. That's why it's important to encourage your child to make friends outside of school. Sports are an excellent way for your child to meet new people outside of their class, and can be good for kids who are dealing with issues such as bullying.
If they're good, it could help pay for college
Kids who put the work in and focus on a sport they are good at could find benefits down the line. About 2% of high-school students earn athletic scholarships, which can be an excellent way to get your child into college, and can open up all sorts of possibilities. If you visit asmscholarships.com, you can find out more about some of the scholarships available, from baseball to golf.
Playing sports is good for health
You may think that the amount of exercise kids get at school is enough for them, but the sad truth is, 9 out of 10 high schoolers don't get enough exercise. Schools are often underfunded and teachers often don't have time to fit in enough gym and sports lessons for kids, as they are busy focusing on academics.
Not only does a lack of exercise in youth mean that kids are more susceptible to obesity, heart problems and diabetes in later life, it also means they are less likely to exercise as adults. It's incredibly hard to pick up a new habit when you're older, so you should encourage an active lifestyle in your kids while they are still young, as this will hopefully put them on track to lead a healthy life later on.
Playing sports is an important part of growing up, so even if your child isn't a natural athlete, it's worth seeing if you can find a sport that works for them. Whether it's football, baseball, gymnastics, dance or martial arts, spending some time taking part in an activity that's challenging and physically demanding each week will help them build confidence, stay healthy and may even lead to a life-long hobby.