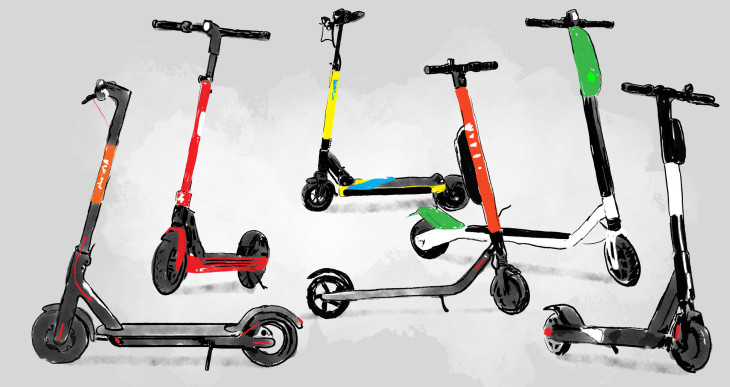 Scooter sharing app development is becoming more and more popular these days. E-scooters and e-bikes are now the commuter's choice due to their convenience.
No longer you will have to spend agonizing amounts of time stuck in traffic, worrying about what your boss is going to say when you turned up late for work, or deal with the overcrowded trams and buses.
Thinking about buying an electric scooter? There's an even better alternative. Why not just share it with other people? Just like Uber, but with scooters.
The e-scooter ride-sharing services are skyrocketing right now. There are plenty of apps to choose from, and here are some of the best.
Lime
Lime is one of the most popular ride-sharing apps out there. In addition to e-scooters, they also offer a large array of e-bikes as well. The app is very simple to use and is also cheap.
This company's base idea is that all communities deserve access to smart and affordable mobility, and they are certainly sticking with it.
Wind
Wind is another popular ride-sharing app and has recently been on the rise. Not long ago, it managed to raise over 22 million dollars for funding, becoming one of Lime's primary competitors.
What is awesome about this app, is the fact that you, a user, can get paid by the company if you charge up the scooters back up after you've used them, preparing them for the next customer.
Bird
This one is quickly expanding, gathering massive amounts of funding, and has recently made its way through Europe and Asia.
Bird is a dock-less service, meaning that you can leave the scooter anywhere you desire. Just simply power up the app and find the closes scooter on the map.
Skip
Another great app, however, it's only available in three cities across the US. What makes Skip so good is the fact that not only it offers regular scooter sharing services but also giving instructional classes, so you can learn safely how to ride.
Alongside that, Skip comes with an array of scooters that are much sturdier and have better range than what other rivals offer.
They have a positive reputation for solving problems by listening and working with agencies, all sorts of communities and of course, with the riders themselves.
Lyft
You may not have known, but besides taxi services, Lyft got your back in scooter sharing, and also bike-sharing. Their app is very versatile and it allows the users to see the most convenient route in order to get to their destination safely.
Also, you can reserve a scooter in advance. But remember to leave them at any listed drop off location.
Conclusion
With all of those being said, scooter sharing services solve the problems of commuting in crowded cities, and also deals with the expense of buying an electric scooter or bike, which in some cases might turn out to cost more than a used car.
These are some of the best apps out there, and each one of them offers distinct features over the other. So, take your pick and head on scooting.